Atmospheric rivers pummel California
If you live in California, then you probably noticed all the rain that poured into the state these past couple of weeks. In total, California received a whopping 32 trillion gallons of water in the span of three weeks. For reference, California usually receives about 200,000,000 acre feet of water per year, or about 65 trillion gallons of water. This means that in just 21 days, we got the same amount of water that we'd usually get in half a year across the entire state.
The first raindrops that fell happened on December 26, 2022 right after Christmas and continued on up until January 16, with little to no breaks in between. In total, nine atmospheric rivers hit the state throughout this period of non-stop rain. Combined with bomb cyclones, which are strong storms that occur when the pressure drops by at least 24 millibars in a day, these rains brought lots of damage to some areas in California.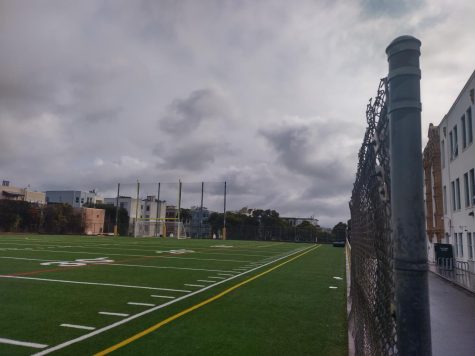 Floods were widespread across the entire state, and portions of freeways were closed. Portions of the US-101 near the San Francisco International Airport and near Gilroy were closed down due to floods. Power lines were also down so some people were left without power for some days. Some people affected were none other than students here at Mission High.
Isaac Macedo, a junior at Mission High, was affected by the storms. He said "My specific residence that I was in, the power was shut off for 2 and a half days. At 10 PM the third day the power was finally restored."
Finley Rodriguez, a junior said "All I did was continue to exist. I didn't realize it was raining to be honest. This is some news to me."
Salvador Rodriguez, another junior here at Mission said "I wasn't too affected by the storm. The only effects I felt were heavy rain and the power at my house went out for two hours, that's the most. I live in the Mission District so I didn't witness any severe flooding."
Did climate change have anything to do with these storms though? In an article talking about climate change in relation to the California storms, experts weighed in on the topic.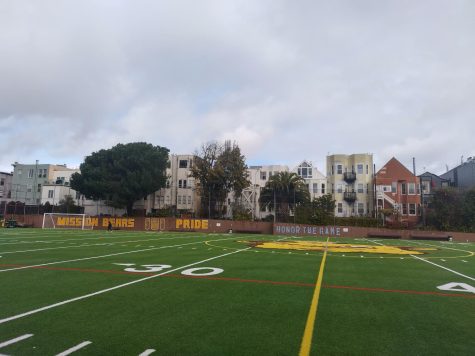 Daniel Swain, a climate scientist at UCLA, said "the atmosphere can hold exponentially more water vapor" with every degree of increased temperature. "a 1C increase in temperature increases the water vapor holding capacity of the atmosphere … by ~7%," This basically means that with hotter temperatures, storms are more likely to be wetter.
Travis A. O'Brien, an assistant professor on earth and atmospheric sciences at Indiana University, Bloomington, said in an email that "Given that global warming is increasing the amount of water vapor, it does seem reasonable to suggest that climate change may be making these storms stronger," 
"Indeed, climate model studies of atmospheric rivers and global warming … suggest that atmospheric rivers become 'stronger' in a warmer climate and are generally associated with higher precipitation amounts," he added.
Evidence seems to suggest that the storms are linked to climate change. They ravaged our state with water and damaged parts of communities, but have also greened previously dry areas and provided the Sierra Nevada with a deep snow-pack. Who knows if this period of storms was the strongest one that hit the state, or if this was just a warm-up for what might be in store for us in the future?