The impact of California's storms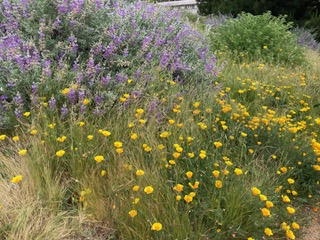 With winter having come to an end, it appears as if the rainy season has also come to an end. There hasn't been a major atmospheric river since March, and the climate is becoming a little more pleasant.
This winter brought historic rainfall, even while coming to an end. An atmospheric river drenched California on Tuesday, March 14th with more rain and strong winds causing floods to occur, particularly in the central coast between Monterey and Santa Barbara counties, the Central Valley, and the Sierra Nevada foothills. Some communities in Santa Cruz County and Monterey County flooded, in towns such as Watsonville and Pajaro. 
Wind gusts of over 90 mph were recorded in high elevation areas of the region such as in the Loma Prieta. California Governor Gavin Newsom, expanded the state of emergency to 43 out of the 58 counties in the state. 
CA-1, also known as the Pacific Coast Highway, was closed from Deetjen's Inn in Monterey county to Ragged Point in San Luis Obispo county. Waterfalls appeared at new locations while crews were cleaning up. This storm also caused the death of at least two Bay Area residents. 
A week later on Tuesday, March 21st, yet another atmospheric river marched into the state, bringing more water and inundated even more places.
So far, 31 atmospheric rivers have hit the state since October of last year; most were on the weaker side, but a few brought significant rainfall and damage. They have caused power outages, severe floods, knocked down trees, and even killed people.
This winter has been one of the wettest on record, bringing record breaking rain and flooding, devastating much of the state. The Sierra Nevada has one of the biggest snowpacks in history, and much of the terrain in the state has gone from brown and dry to lush and green. Southern California is already in the peak of a superbloom!
However, with spring weather already warming up regions in the state, a lot of the snow in the Sierra will inevitably melt and bring more floods to come to the central valley, continuing the cycle of non-stop damage.