California's Super Bloom
As you already know, the 2022-2023 winter has been one of the wettest on record. This has meant that the state has received abundant amounts of water and snow, far above normal levels. This water has helped green the state with very lush landscapes in previously dry areas.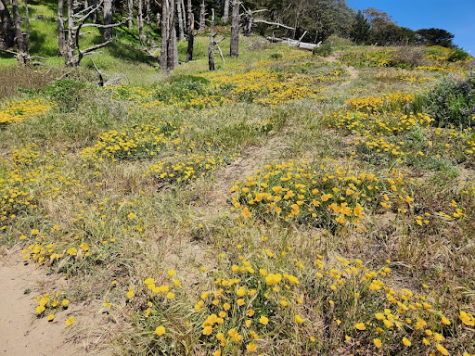 All the record precipitation created the ideal conditions for super blooms to emerge. Super blooms occur in dry regions when wildflower seeds that have remained dormant, germinate and start to bloom around the same time. Most of these places are desert regions like those seen in most of Southern California.
These super blooms are pretty rare, usually only occurring about once every decade, but can happen back to back as we've seen in the recent past. This was the first super bloom the state has seen this decade. The last super bloom the state saw happened four years ago in 2019, when hundreds of thousands of visitors went to witness the event. Prior to that, we had a super bloom just two years before in 2017 and one in 2016.
Some of these places that have seen super blooms are in Southern California. Among these are Anza-Borrego State Park east of San Diego, Antelope Valley northeast of Los Angeles, Chino Hills State Park on the southwestern corner of San Bernardino County, Carrizo Plain National Monument west of Bakersfield, Joshua Tree National Park east of Palm Springs, and Walker Canyon right on Lake Elsinore, though this one is closed for visitors this year. 
There are also a couple locations here in the Bay Area not far from San Francisco. Some of these super bloom locations include Mount Tamalpais State Park and China Camp State Park both in Marin County, and Sugarloaf Ridge State Park and Trione-Annadel State Park, both in Sonoma County.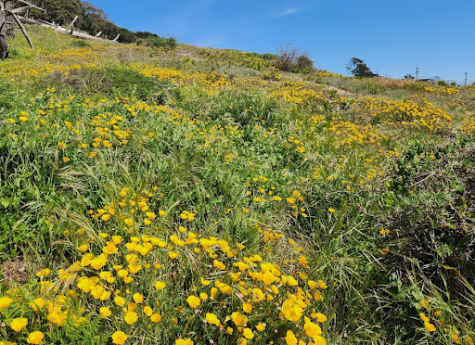 The blooming season for Southern California occurs during late winter to early spring, around mid-February to mid-May, and some might only last from mid-March to mid-April, meaning that they've already peaked. However, other super blooms can last all the way as long as July.
Even though the super bloom season has peaked in many of these places already, you can still visit some of the nearby locations in Northern California that typically last way longer than Southern California super blooms. We don't know when the next super bloom will take place so it's best to go out and enjoy it while you can.