Try out City Surf!
Want a good reason to skip your third period? 
Ray Sotto from Wellness organizes field trips with the City Surf Project. City Surf helps get kids swimming, surfing and boogie boarding in the ocean. 
Every Thursday during lunch City Surf Project leaves with the 10-20 students that have signed up to go surfing. They drive to a nearby beach, like Ocean Beach or beaches in Pacifica, and give instructions on how to surf and be safe around  the ocean. They stay at the beach for about 2 hours. There are a lot of instructors watching the students and are checking up on them too.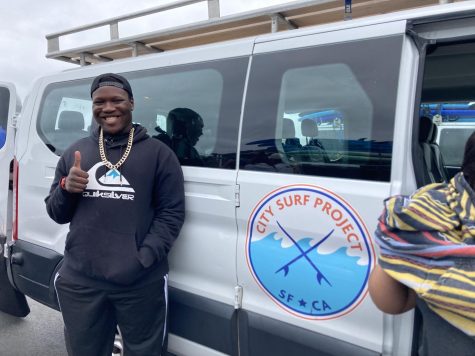 "I was nervous because I thought I was going to drown because I didn't know how to swim. But when I went to the water it was calming because they were welcoming and they helped me swim, surf, and boogie boarding!" Sienna Wilson says.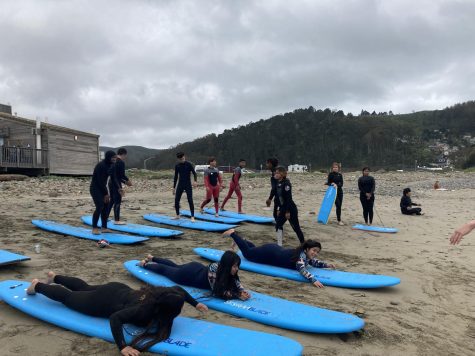 " I have been 4 times because my friend D'Quarte goes every Thursday and he is energetic so I know it has to be fun. Also you get to make friends." Caysey states. "I get to surf with Amine and I get to surf with my friends who aren't in my classes,"  Caysey, grade 9, states.
"I used to go surfing a lot in fact. After I went for the first time I've been participating in most trips ever since" Katie says. 
City Surf Project provides an awesome opportunity for students, not to mention the program is FREE.