Mission baseball playoff hopes cut short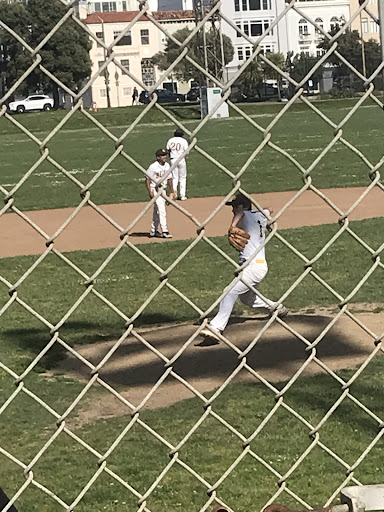 On Monday May 8, 2023 Mission High School faced off Lincoln High School in a must win  situation to clinch playoff a spot at Moscone Park.  This was a beautiful day to watch such an  amazing baseball game in the Marina District. The sun was bright and  the temperature was perfect.
The Lincoln Mustangs began the first inning with zero runs as Mission were able to get all 3 outs, and were able to get on offense. The 1st inning for Mission had the same storyline all year long! They weren't able to get any rhythm and no points on the board. In short terms they  struggled to get on bases. 
  They were struck out and quickly forced back in the outfield. Lincoln responded with a huge swing, as they were able to get 2 runs at the beginning of the 2nd inning, and you could completely feel the energy switch to their opponent Lincoln. Mission couldn't respond in the 3rd as Adrian Chavaria, Moises Rios, and Salvador Rodriguez all struck out. 
They couldn't seem to get any spark going in the game. Mission wasn't able to get any runs going for them but fought hard all game. The outfield was the bright spot for Mission as they were laser focused on any sky ball flying their way. They were constantly getting the ball passed  efficiently and their basemen were looking very sharp. The short stops were constantly in  communication and seemed to have a gameplan for Lincoln's strong offense.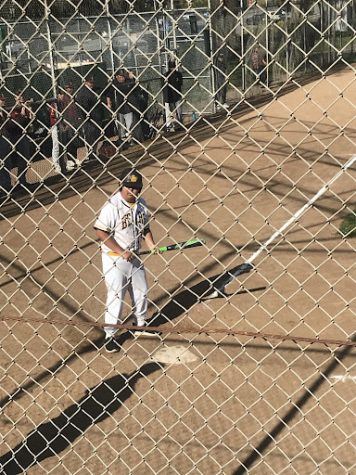 In the 4th inning Mission was beginning to get hits on offense, but were not able to sustain this  success. Moises Rios was able to get to 3rd base and Harrif was able to get to 1st base. This ultimately did not contribute to anything for MHS because Harrif attempted to steal second base. 
The pitcher for Lincoln was well aware of that, and was able to throw to the 2nd baseman which got him out easily. This led to Lincoln's shortstop delivering a throw to home plate and was able to get Moises Rios out as well. That led to 3 outs and the Mission Bears seemed to collapse after that.
You could see the frustration of the coach for Mission, Chris Ayag, on the sideline as he began to give a strong speech to their team and kept them believing for as long as they could sustain it. In the 6th inning, left fielder Diego Ramirez was able to get 2 outs in which both of them were fly balls, with one resulting in a catch by Angel Corona-Cabrera. Diego Ramirez showed growth in what has been a very long season for this team on the outfield. 
They were able to knock off the rust in defense that they otherwise couldn't do all season long. All the special chances they had to get this game back on track seem to go out the window.  Lincoln was able to put up three amazing runs in the 6th inning as the first hitter in the deck was   able to get the ball past the shortstop and to first base.  
The second hitter on deck was able to get the ball past the 2nd basemen which then rolled to one of the outfielders. Mission appeared devastated at this moment as the coach called timeout and called for a substitution on the pitcher Alani Krejci. Adrian Chavaria closed the game in the last inning, and gave up three hits.
Alani Krejci had an outstanding season and deserves his flowers.
Mission couldn't do anything after the 6th inning—entering the final inning, they were already trailing 5-0. All the Mission Bears could do in those moments is just reflect on those pivotal moments that let this crucial game slip away. This has been an uphill and downhill grind this season. This team had only one senior on the roster and needed juniors to fill in those big shoes. 
They were desperately missing leadership. With 95% of their roster returning next season, this should be a playoff ready team next season. A team with one senior and mostly first year players, this season shouldn't be looked at as a let down, but rather a team to look forward to. 
Mission Bears shared a special moment with Peter Balzer's mom as she got to witness her child get a standing ovation by the audience. Peter Balzer is a current senior and was able to hit in the last inning as a Mission High School student. Peter Balzer has a wonderful personality and is loved by many in the Mission High community.
 Everyone applauded and cheered on for Peter as the Lincoln Mustang pitcher patiently waited for Peter to be able to hit the ball, and in attempt number six, he swung at the ball and everyone had moments of joy as he ran all the bases home.