All about the API club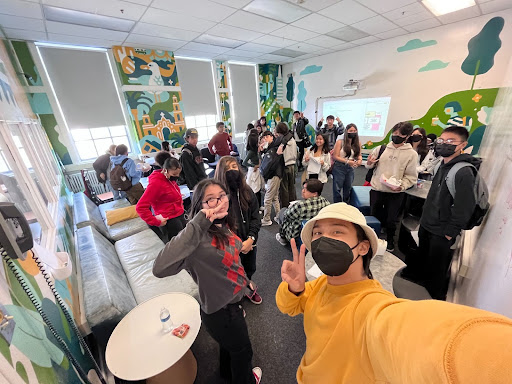 Recently, I attended an API Club meeting. If you don't know, API stands for Asian Pacific Islander. When I walked in and started asking questions, everyone was so eager to share. It felt like anybody, no matter what your race or background, could be part of this group and automatically feel comfortable. 
When you're new to a surrounding like I am to this school, I was surprised to find a space so calming and welcoming. It gave me that extra boost to get out there and experience different clubs.
Ben Isbister, a sophomore, said, "It's really an accepting space. It's a high energy space to talk and have fun and it's very educational."
If you want to know more about the club, contact the leader Brandon Sorongon, who is a senior. "We talk a lot and we usually talk about the panels that are on the screen. We also have field trips where we learn about Asian history and we have fun playing games after school, and unrelated trips as well." 
In one meeting I attended, students were making spring rolls. "I feel very happy because not only it soothes my stomach, it also teaches about people making food and community," said senior Stephanie Gong. 
When asked why this club is important, Miguel Gutierrez, a senior said, "Because it teaches you about community."
You can also find them in the library every Thursday at lunch in the very back room, 400L.